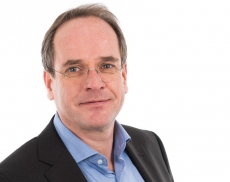 Bart van Gerven MSc MBA CIPP/e adviseert sinds 2008 gerechtsdeurwaarderskantoren bij de ontwikkeling van hun organisatie. Hij heeft vanuit zijn advieswerk overzicht over de processen bij deurwaarderskantoren en vanuit implementatie en audittrajecten diepgaande kennis van de praktijk.
Bart heeft zich gespecialiseerd op de terreinen van control, risicomanagement, cybersecurity en privacybescherming; hij is gewend over grenzen van vakgebieden heen te kijken. Binnen de rechtspraktijk is zijn jarenlange ervaring van grote toegevoegde waarde. In zijn analyses komt hij snel tot de kern, in zijn advisering is hij to the point en praktisch.
Deskundigheidsbevordering
Bijblijven is cruciaal om u goed te kunnen adviseren. In de afgelopen periode is mijn aandacht vooral uitgegaan naar verbreding en verdieping van mijn kennis op gebieden van Cybersecurity en Privacybescherming. Hieronder een overzicht van gevolgde trainingen, congressen en workshops.
Conferenties
IAPP 2021 International Privay Conference, Brussels
IT RISK Event 2019 van ISACA, NOREA, PvIB, IIA, KNVI, ISC2, SSA
IIA International Conference on Auditing 2018
NOREA ISACA Risk Event 2018
EuroCACS conference on Cybersecurity 2018
IAPP Privacy Intensive Munich 2018
EuroCACS conference on Cybersecurity 2017
Certificering
Certified International Privacy Professional Europe (CIPP/E)
Certified Fraud Examiner (ACFE)
Gevolgde workshops en trainingen
A journey into Business Impact Analysis and Cloud adoption
Profiling and Automated Decision Making - IAPP Knowledgenet
Thinking like a cybercriminal - ISACA Square Table
Workshop The Impact of GDPR on Corporate Governance
Training Lean
Lidmaatschappen
The International Association of Privacy Professionals
Institute of Internal Auditors
ISACA (Information Systems Audit and Control Association)